LANGUAGE COURSE B2 C1 C2
Course Contents
The vocational language courses in accordance with § 45a AufenthG/Residence Act are a language programme for people with an immigration background, who want to improve their chances in the job market.
A full-time course, consisting of one module, takes four months.
At the end of a vocational language course you will have further improved your already good or very good German. You will have extended your vocabulary of work related words and can communicate more confidently in the work place. You will be familiar with all the key terms of the profession you would like to work in. Furthermore, you will have broadened your basic knowledge of
employment and careers and become familiar with the particularities of working in Germany. You will therefore be well-prepared for working life, more able to find new work or to better fulfil the requirements of your current profession.
The course is divided into basic and specific modules. We currently only offer the basic modules.
The basic modules form the foundation of the vocational language courses. They will enable you to reach the next highest level of language.
There are three basic modules:
A1 to A2
B1 to B2
B2 to C1
C1 to C2 (from the end of 2018 onwards)
The basic modules teach the German language skills that you will generally need in the workplace. You will learn the vocabulary, expressions and grammar you need to communicate with colleagues, customers and superiors. Moreover, the basic modules will help you to write professional emails and letters and understand written texts such as operating instructions. Much of this knowledge will also be useful in your personal life. In addition, the basic modules will extend your knowledge in areas such as job interviews and employment contracts and therefore optimally prepare you for the world of work.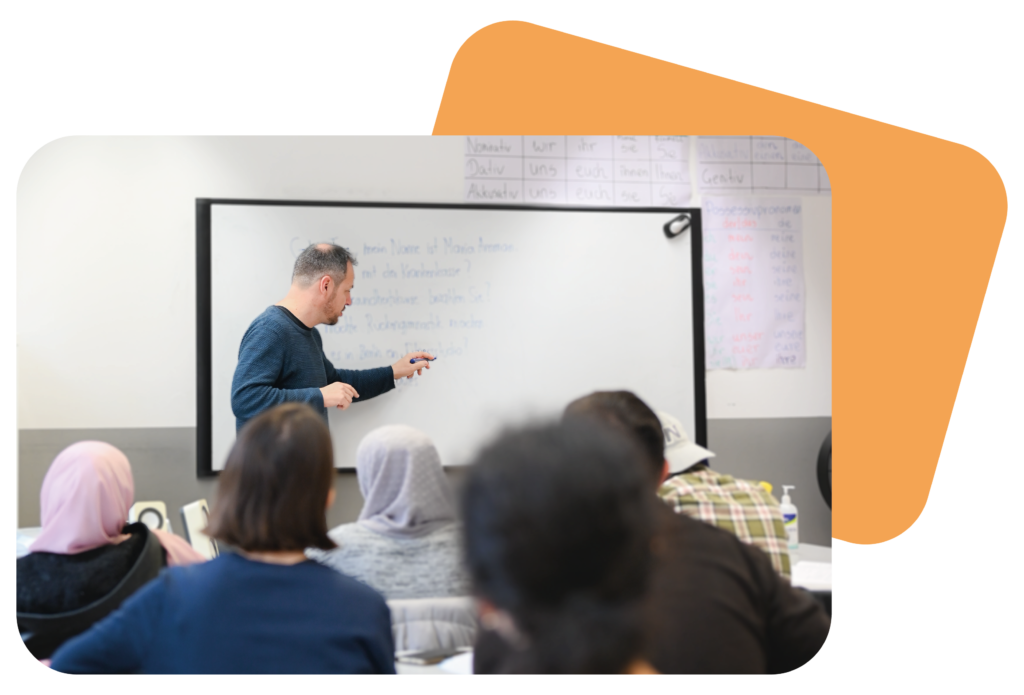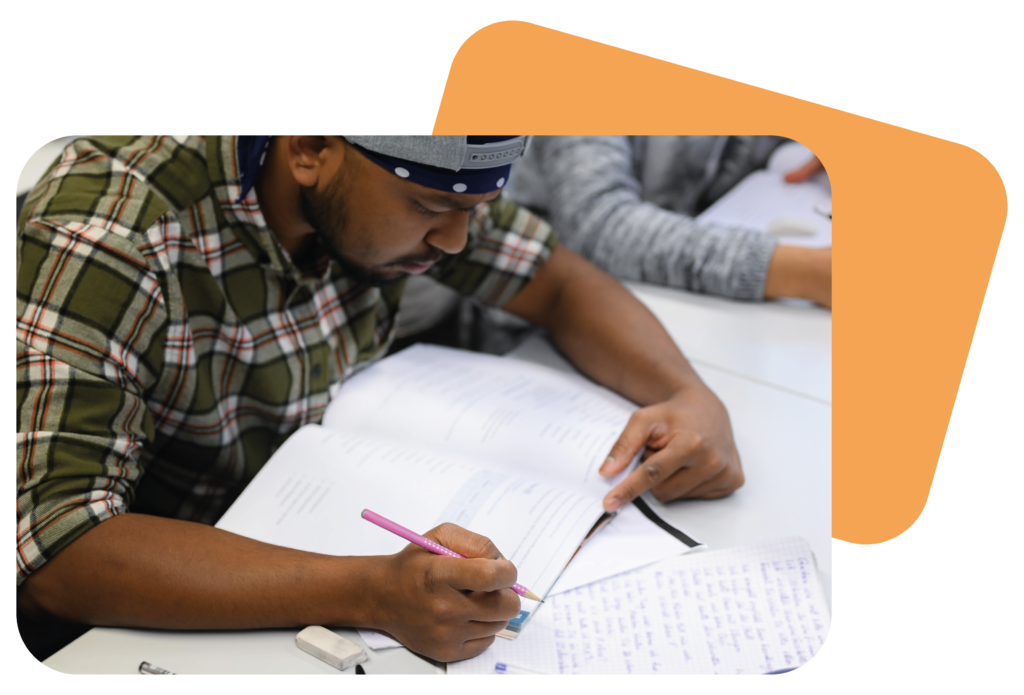 The basic module concludes with a final exam at level B2. You will receive a certificate confirming that you have reached a new language level (B2, C1, C2). You will need this certificate in order to work in certain occupations. It will also help you to find a job or to further your career as you are able to provide proof of your German language skills.
The vocational language courses are aimed at people with an immigration background. This includes immigrants (including asylum seekers from countries with high protection rates), EU citizens as well as Germans with an immigration background, who: need to attain a specific level of language for professional recognition or to access their career; are completing or looking for an apprenticeship; are registered job seekers and receive unemployment benefit; are in work but do not have enough knowledge of German to manage everyday working requirements.
To attend the vocational language course you must have completed the integration course or have achieved at least language level B1 of the Common European Framework of Reference for Languages (CEFRL).
We will support you with any registration formalities.